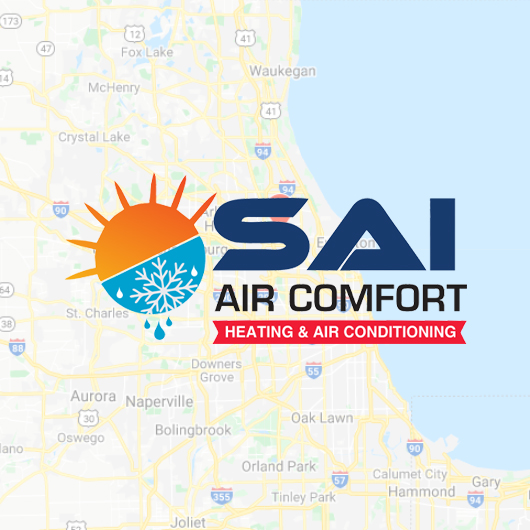 Map & Contact
SAI Air Comfort – Glenview, IL
4221 Commercial Way, Glenview, IL 60025
847-957-7300
Get Directions See Our Service Area
MON - SUN: 7:00 AM - 5:00 PM
24/7 Emergency Services Available
Heater Repair and Maintenance
Being without heat during the winter isn't just uncomfortable, it can be dangerous. Our Glenview furnace repair technicians are available twenty-four hours a day, seven days a week to make sure you don't go long without a properly-working furnace. Our main priority is the safety and well-being of our customers which is why we won't make you wait for heating repair and we make sure we get the job done right the first time. Whatever heating emergency you may be facing, call us today and we'll make sure your home or office doesn't need heating repair in Glenview, IL again for a long time!
Services We Offer:
Heating and Air Conditioning
Residential Service and Repair
Commercial Services and Refrigeration
Dryer Vent Cleaning
Air Duct Cleaning and Sealing
Indoor Air Quality Specialists
Glenview Air Conditioning Repair
SAI Air Comfort is pleased to be able to offer its services to those near Glenview. Whether you are in need of heating or air conditioning repair in Glenview, our team is standing by to provide you immediate assistance. When the summer heat hits, we can be available same-day in order to make sure you get your home or office back to comfortable temperatures as soon as possible. Call us anytime day or night and discover why those who use our services call us the best Glenview Illinois AC repair company!