Heating & Air Conditioning Maintenance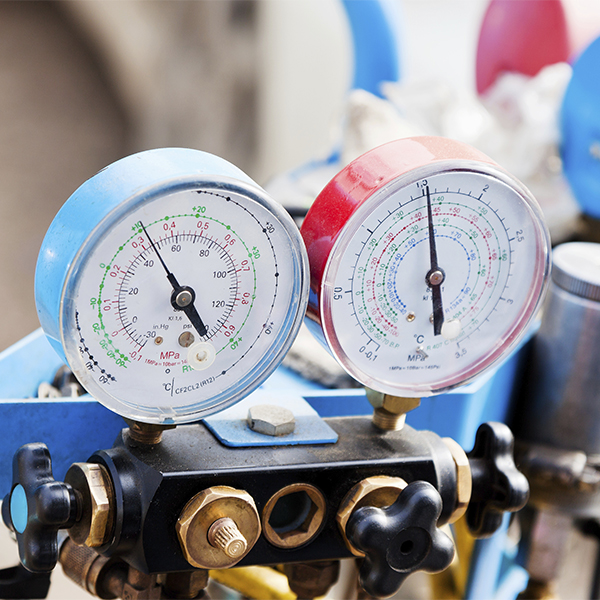 With regular maintenance you will prevent small problems from becoming big problems and ensure optimal performance of your comfort system. We also offer annual service agreements, which can reduce the cost of a Performance Tune-Up.
Regular maintenance will:
Provide longer lasting equipment
Reduce utility bills
Reduce repairs
Provide a more comfortable indoor environment
Protect your investment
What we do during a Performance Tune-Up:
Performance Furnace Tune-Up
Test for carbon monoxide leaks, as needed
Inspect burner assembly
Inspect ignition assembly
Inspect blower motor
Inspect filtration system
Adjust blower components, as needed
Test and adjust safety controls
Tighten electrical connections
Inspect flue draft
Inspect combustion
Inspect vent piping
Inspect humidification system
Performance Air Conditioner Tune-Up
Clean condenser coil
Inspect evaporator coil if accessible
Inspect condensate drain
Inspect blower motor
Inspect filtration system
Adjust blower components, as needed
Inspect for refrigerant leaks
Test condensate pump
Tighten electrical connections
Test starting capabilities
Measure air temperature differential
Monitor refrigerant pressure
Measure amperage and voltage
Performance Air Handler Tune-Up
Inspect evaporator coil
Inspect blower motor
Inspect filtration system
Adjust blower components, as needed
Test and adjust safety controls
Tighten electrical connections
Inspect humidification system
Inspect electrical heating elements
GET YOUR HEATING AND AIR CONDITIONING WORKING PERFECTLY WITH TIMLEY MAINTENANCE.
We use our HVAC systems every day. If not checked regularly, it may malfunction or stop working suddenly, and this could happen during a time when you need it most. You can prevent this from happening through regular maintenance of your heating and air conditioning systems. It helps to keep every component under check routinely.
SAI Air Comfort offers maintenance programs suitable for varieties of heating & air conditioning systems. We design our maintenance services to match different budgets without compromising quality. We offer our customers the opportunity to stay calm at all time without fear of the HVAC system sudden breakdown.
SAI Air Comfort is available to help households and offices in Des Plaines Illinois and surroundings suburbs area. We are your trusted neighbor delivering excellent maintenance services. Contact us today at SAI Air Comfort to design the best plan for you.
BENEFITS OF HEATING AND AIR CONDITIONING MAINTENANCE
Abandoning your heating and air conditioning system for a long time without check-up reduces its effectiveness. Problems gradually build up in the system from one part; then it starts extending to other components. This keeps happening behind the scene until when the problem becomes visible, and you start running around for a solution.
Nothing makes your heating and air conditioning last longer than capturing faults from the beginning before they cost you a fortune. Timely maintenance keeps your HVAC system running efficiently throughout its lifetime. It saves you additional cost on energy bills as well as high repair or replacement cost. According to the Department of Energy, changing an air conditioner's filter decreases a household's energy usage by 5 to 10 per cent.
SAI AIR COMFORT MAINTENANCE STRATEGY
Our first contact with you in your apartment or office is to carry out an extensive multi-point test on your heating and air conditioning system. With our years of experience with HVAC systems, we start by checking for the prevalent maintenance problems such as old air filters, dusty coils, blocked drains, and other types of issues that hinder the efficiency of the systems.
For the smooth functioning of your system, we add lubricants to mechanical parts, revitalize refrigerant, and clean your AC unit by removing the debris. Sometimes, we recommend repairs for some part we find wearing off, and we make sure our customers are aware of the cost before replacement.
WHY YOU SHOULD CHOOSE SAI AIR COMFORT
When you choose SAI Air Comfort for your maintenance services, you are selecting an organization passionate about your well-being. At SAI Air Comfort, we own certified and well-trained personnel that understands every aspect of heating and air conditioning systems, including modern designs.
We are highly responsive to our clients call. Once we fix an appointment for you, we do not need a reminder before coming down to render our services for you.